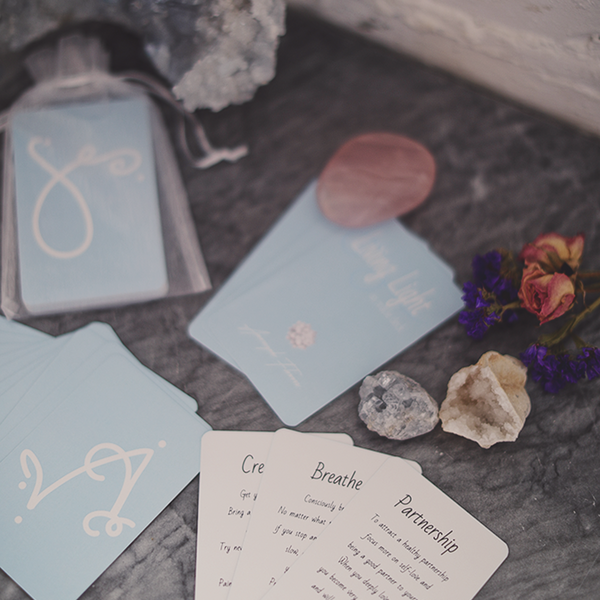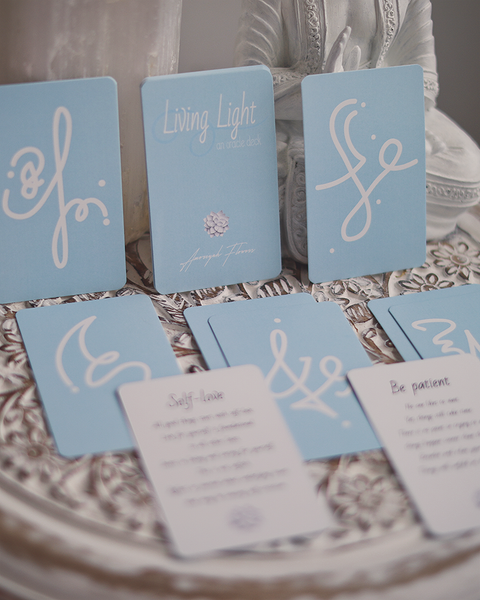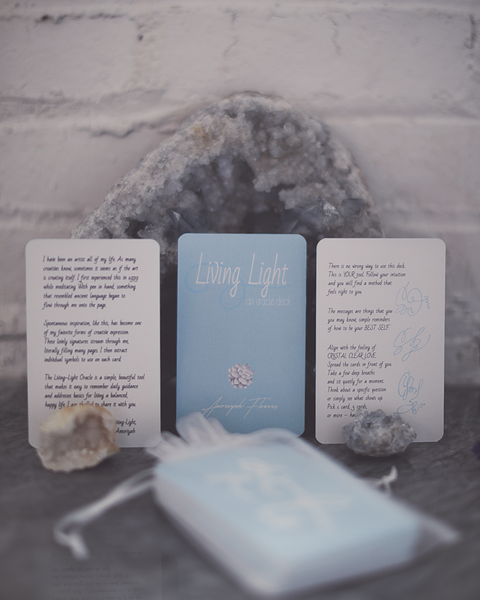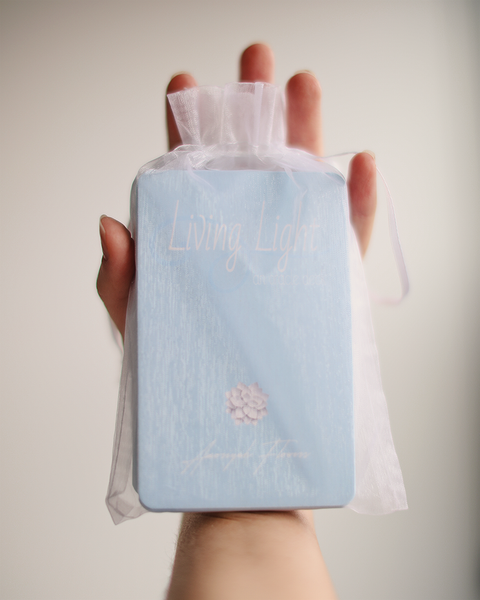 Living Light Oracle
The Living Light Oracle deck* is your tool for guidance towards a balanced, peaceful life.

Are you a highly sensitive person or an empath?
Do you feel easily overwhelmed? 
Having a daily ritual that includes a bit of loving advice may be just what you need. We tend to overlook the little things that could bring us more inner strength and stability. Having a gentle reminder that points you back in the right direction is quite simple yet can have a massive impact on your life.
That is exactly why I created the Living Light Oracle deck. 
If you're someone who believes that everything happens for a reason, then it's no mistake that you ended up here. You're searching for something, maybe you're hoping to find some answers to questions you have about your life. Either way, know that if you use this deck, whatever message you need to hear on a particular day, or in a particular moment, you will hear it - the right card will be pulled. This is the magic of the Universe, we attract exactly what we need to hear, see or know for our continued growth and evolution.
Living Light Oracle deck includes:
▫️ 48 cards including a simple instructions page
▫️Each card features a signature symbol that correlates to the written message/daily guidance on the back 
▫️Every message is a unique, gentle reminder of the guidance you need for the day
▫️All symbols were originally created and drawn by hand
How to use this deck:
Personally I like to pull 1-3 cards each morning or when I am particularly struggling with something and could use some guidance. The regular use of this deck can help encourage you to focus on thoughts and actions that will improve your day, and your life. The cards are simple, gentle, practical reminders. 
The creation of this deck:
As many artists and creatives know, sometimes it seems as if the art is creating itself. I first experienced this in 1979 while meditating. With a pen in hand, something that resembled ancient language began to flow through me onto the page.
Spontaneous inspiration, like this, has become one of my favorite forms of creative expression. The lovely, unique signatures or symbols stream through me, literally filling many pages. I then extract individual symbols to use on each card. 
They can be used by anyone, anywhere and I hope that you enjoy them as much as I've enjoyed creating them.
With Love and Living-Light,
Amoriyah Flowers
**ORDERS SHIP OUT WITHIN 4-7 BUSINESS DAYS
**INTERNATIONAL SHIPMENTS have higher shipment costs and you will  also be responsible for any additional duties and fees in your country.